Muffin vs. Cupcake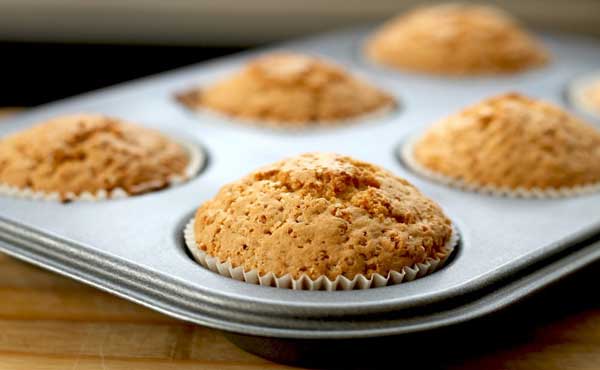 Muffins use oat flour, wheat flour, and nut floor while cupcakes use all-purpose flour.
Cupcakes contains a higher quantity of sugar than muffins
Muffins use dried fruits, chocolate chips or nuts as mix-ins while cupcakes does not
Cupcake use butter mostly but muffins require that you use vegetable oil or any other liquid fat instead of butter.
Muffins are usually assumed to be healthier than cupcakes.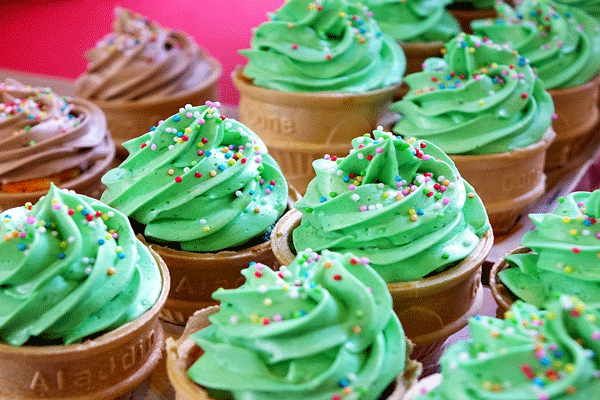 The process of mixing for but muffins and cupcakes are entirely different. If you want to make cupcakes, you will cream your butter and the sugar together so that you can get that fluffy and smooth batter.
If you want to prepare a muffin batter, you will beat it for a short while because the batter must remain lumpy. Cupcakes batter takes a longer time during beating so that it can be smooth.
When it comes to frosting, you can top your cupcakes with creamy and delicious frosting, but muffins usually contain a thin glaze or topped with sugar because it has adequate fillings inside it.
To put it simply, I can describe muffin as a small and quick bread while a cupcake is a small-sized cake.
Now that you know the differences between these two delicious foods, let's consider the differences in a muffin pan and a cupcake pan.
The quantity of batter you pour the pan
Even though you can use the same pan to bake both muffins and cupcakes, the difference lies in the cup liners. To bake a cupcake, you will make sure that you will not overfill the cupcake liner, but if it is a muffin, you must overfill the cups so that after baking, you will achieve a crisp edge which characterizes a muffin.
The shape of the pan
Any standard pan can bake both muffins and cupcakes, but some pans are tweaked so that they can work for muffins only. Any pan that the cups have a broader spacing is a standard muffin pan. Also, muffin pans have non-stick coatings which should be a deciding factor while picking the pan.
When you see some of the muffin pans, the lip of the cup will be shallow to enable a large top that will still be attractive and round.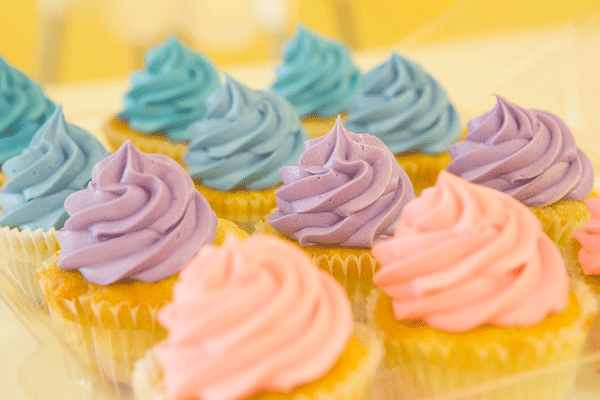 Cupcakes
The usage of the pan
If you want to bake a cupcake with a pan, it is compulsory to use paper and line the wells before you use. However, when you are baking with a muffin pan, you don't need to line it.
Another difference is that a muffin pan sometimes appear deeper and has straighter sides while cupcake pans have a standard shape.
The actual difference between a muffin pan and a cupcake pan lies in the batter and the usage. The mixture and size of the batter you pour for making muffin is different when it comes to baking cupcakes. There are differences in preparing the batter and also in putting it in the baking pan.
Also, many people use the same pan to bake their muffins and cupcakes. However, you can get a standard muffin pan that will give you the result you want especially on the crisp top.
As for a cupcake, pick the size and shape of the cup you want and pour the right amount of batter into the pan so that you can get the best result.