Do you want to add a dash of creativity to the delicious treat you want to serve your guests? Then you have made the right decision by purchasing a bake pop pan.
Bake pop pan is your best choice for fun and simple festive pops baking. The truth is that you don't have to be a professional baker to use the bake pop pan, just read this article and follow our instruction for an easy and enjoyable baking experience with your bake pop pan.
Bake Pop Pan Instruction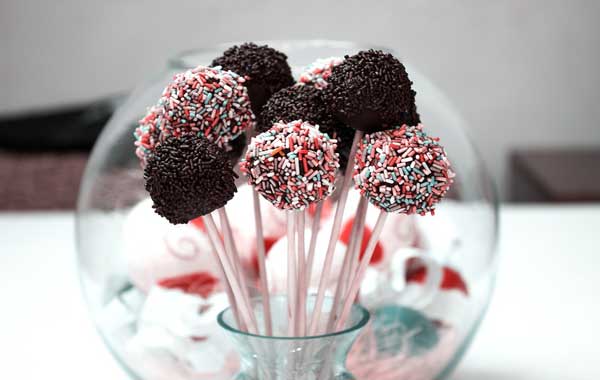 Bake pops are simply a delicious cake which you can make at home and serve on pop sticks. This treat is very easy and fast to make if you use the bake pop pan. With the pan, you can also make strawberry pops, double chocolate and also add cookie crunch if you wish.
The bake pop pan only entails putting your cake mix on it, covering the pan with the lid and putting in your oven for those yummy pops.
Let's say you have picked you to bake pop pan but doesn't know how to use it, follow these simple instructions and have a wonderful baking experience.
1. Don't handle the bake pop pan with your bare hands
If the bake pop pan is hot or you want to bring it out of the oven, make sure that you have your oven mitt handy. Also, remember that it must be dry so that you will not suffer any injury like burns.
2. Supervise children when they use bake pop pan
The bake pop pan can serve the family baking needs, but when the kids want to use it, an adult must be around.
3. Don't use every oven
Bake pop pans work better in conventional ovens. Don't use the pan in microwave ovens.
While using the bake pop pan, make sure that you are careful to avoid any injury.
Don't use your bake pop pan at a temperature of 375 degrees Fahrenheit.
The bake pop pan has a non-stick coating, and as such, you mustn't use utensils or other sharp objects on the pan.
Clean your bake pop pan with soapy water, rinse and leave to dry before storing away.
After reading the above instruction, you can try out your bake pop pan by following these simple steps to prepare yummy cakes pops with your pan.
4. Mix batter
Prepare your cake batter following the bake pop instructions like adding one extra egg and using water instead of milk. Also, don't use more than half of what the recipe requires.
Prepare the pan
After preparing the batter, use a baking spray and apply on both the top and bottom of the bake pop pan.
Also, make sure that you spray on the top of the pan itself to catch the batter that may pass through the bake pop pan holes. To ensure that your bake pops come out very well and evenly shaped, do not apply vegetable oil or Canola oil in the pop pan.
Pour your batter
Fill the cavities of the pan with batter using your spoon or pouring it directly from the bowl into the pan. To achieve a better result as well, start pouring the batter from the bake pop pan center till you get to the front row.
Placing
When placing the pan, place the top pan with a hole on top since it has holes and then, use clips to secure the top and the bottom together.
Heat
For the heat requirements, bake with a temperature of 350 degrees Fahrenheit about 25 to 30 minutes. However, you must bear in mind that this time may vary depending on the oven you are using.
Opening
After baking, leave the pan to cool for some minutes before you remove the top. If you notice that some cakes came out of the pan, make sure you scrape it before opening your top pan.
If you are yet to get a bake pop pan, you should hurry and pick yours now. I am not saying this to help sellers but to encourage you to enjoy the many benefits of baking with the bake pop pan. Apart from making the normal bake pops, there are many reasons for using the bake pop pan:
With the bake pop pan, you can prepare 24 nicely-shaped bake pops.
The bake pop pan has a non-stick coating which prevents the mess from baking. You don't need to worry if the pops will stick to the pan because the producers have taken care of that.
With the bake pop pan, you can produce bake pops that have different animal shapes to create fun for kids.
You can use the bake pop pan to prepare as many cake pops as you wish for anniversaries, birthday parties, holidays and showers, etc.
If you want to make shapes that look like ice cream cones, you can also use the bake pop pan for that as well.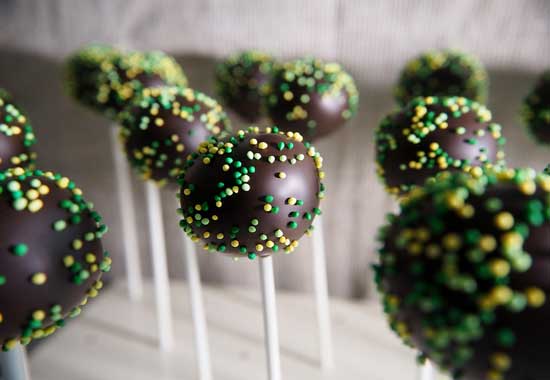 With this cake maker, you can always eat the healthy portion of cake to avoid storing excess fats in your body.
Bake pop pan helps you to make delicious treats easily for your friends and family every day without spending time and money in your local bakery.
Another reason for using the bake pop pan is that you will not have to use forks, spoons or even plate while making or serving the bake pops.
The bake pop pan is a must-have in every kitchen. It will help you when you want to organize a children party, family get-together, birthdays, etc. Using the bake pop pan is one of the simplest and easiest ways of preparing delicious treats for your friend, family or guests as the case may be.
There are no hassles to using the pan nor are there any difficulty. Imagine that you can bake 24 bake pops in one batch in every 30 minutes, what kind of crowd won't you serve easily?
Just follow the bake pop pan instructions and enjoy a wonderful baking experience in your kitchen.