My girlfriend and I have a serious appreciation for good coffee. We've visited some of the best coffee shops and cafes within our area, and talked with those who make a living roasting beans from around the world. Undoubtedly, we settle in with a good cup of caffeinated bliss, share a pastry or two and get caught up about our busy lives. I don't know why, but often times I choose a date square with my coffee. It's something I rarely bake at home, but I love to enjoy a nice big serving when in a coffee shop. You might say I've become a bit of a connoisseur about these dense, date filled, oat bars.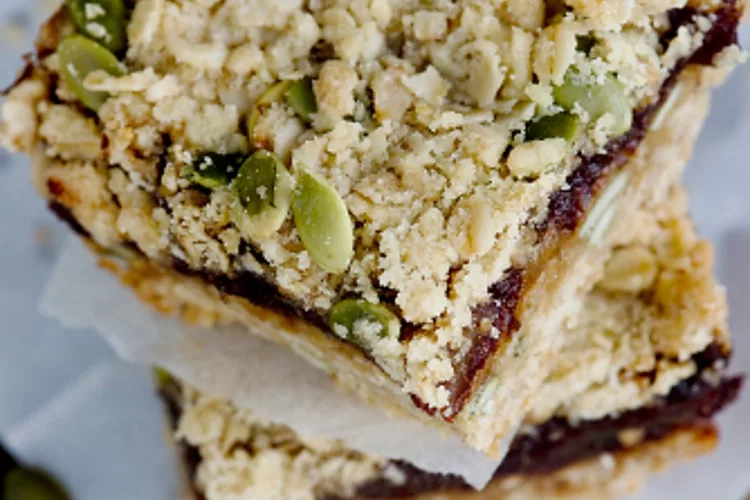 I have no idea where my love for these classic homemade bars came from. Just thinking about them makes me think of old-school recipes that are hardly made at home anymore. I mean, with all of the salted this and caramel that options we have these days, the date square is hardly at the top of the list for the newest generation of home bakers. Even though they keep well, travel well, freeze well, and are fairly fuss-free, they've kind of disappeared from potluck menus and home kitchens. Years ago, a sweet relative of mine used to bring them with her to pretty much every family function. They were thick and sweet and had the best crumble on top. She passed away a long time ago, and unfortunately her recipe was never passed on. Since then, I've been on a quest to find the perfect one. As a result, I'm often comparing the servings I've had from one coffee shop to the next. Too dense, too crumbly, too thin, too sweet.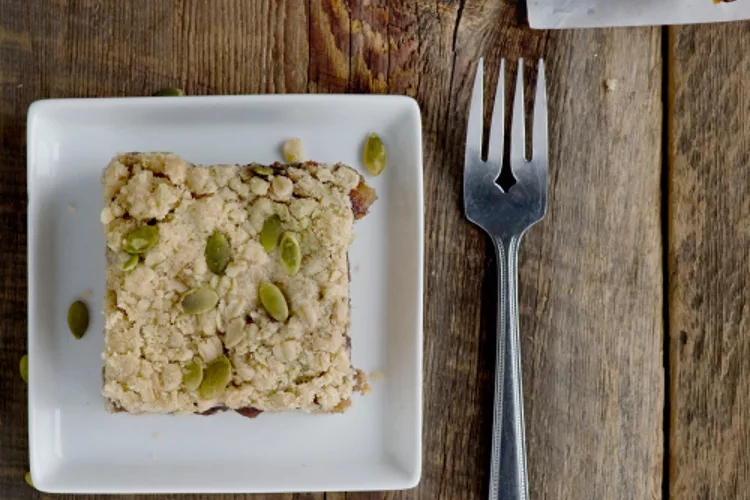 This week-end, after another coffee shop visit, I decided to make my own. I already knew what some of my requirements would be. A thick bottom layer is a must, with a slightly sweet date filling, and a golden crumbly oat top. Classic date square recipes require that you boil the chopped dates for a few minutes in water, to soften the dates and thicken the filling. As I was pitting and chopping the dates, I had an epiphany! Instead of adding water to my date filling, I brewed a cup of my favorite coffee and used that instead. The results were just as I had hoped. A thick filling, that was slightly sweet and only made richer tasting with the addition of coffee. Don't be alarmed, the coffee taste doesn't exist at all, it just enhances the date flavor. The buttery, crumbly topping was pretty simple, but the last-minute addition of pumpkin seeds has made these a little more, well, glamorous I'd say.
I'm voting for a date square comeback every one!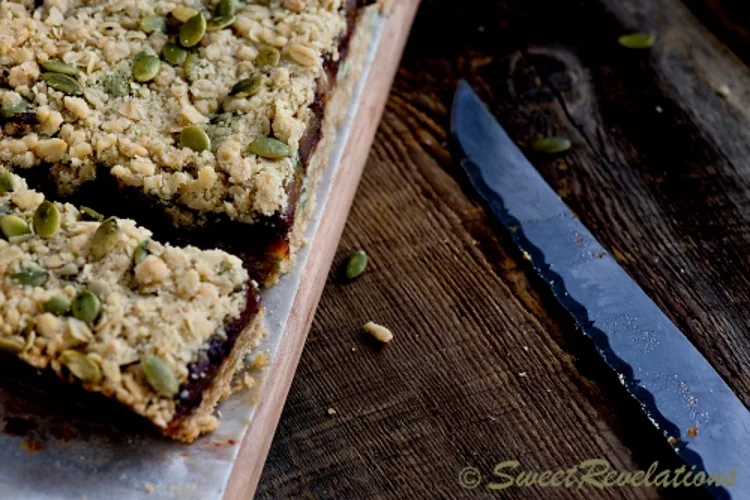 I must confess that these were pretty satisfying. Coffee shop worthy in fact. The filling to base ratio was spot on and they didn't crumble in my hands. And they made a hearty breakfast treat this morning (by the way, they qualify as a breakfast option on account of the fruit and oats in my books). My friends can expect them to be making an appearance at our next pot luck!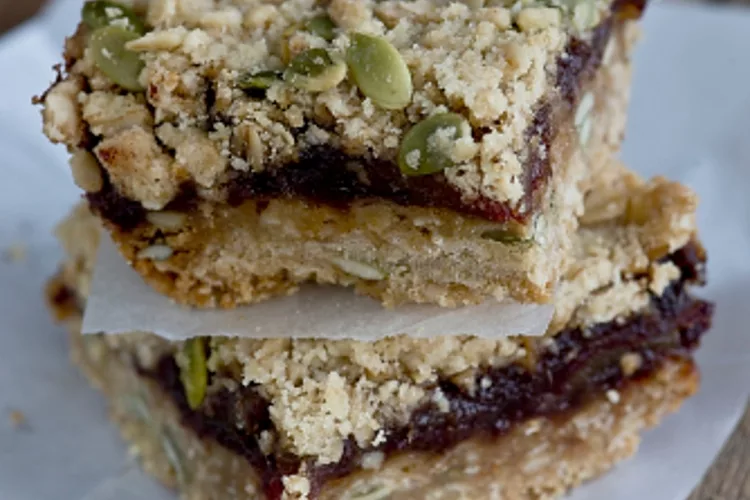 Have you got a family date square recipe? I would love to hear about it!
Happy coffee shop lingering and baking friends,
Renee
xo
Date Squares
Preheat oven to 350°
Filling:
2 1/2 cups Medjool dates, chopped and pitted
1 cup hot black coffee
1 1/2 tbsp. lemon juice
1/4 cup brown sugar
1/2 tsp baking soda
Base:
1 1/2 cups large flake oats
1 1/4 cups flour
1/2 cup raw pumpkin seeds
1 cup brown sugar
1/4 tsp kosher salt
1/2 tsp baking soda
3/4 cup unsalted butter, cubed and slightly soft but still cool
Line an 8 x 8 square pan with parchment paper and set aside. Make the filling first by combining the coffee, dates, sugar and lemon juice in a pot. Bring to a boil. Add the baking soda and stir mixture continuously for approx. 4 minutes, until filling is thick and dates are soft. Set aside to cool while you prepare the base.
Combine the first 6 ingredients of the base recipe in a medium-sized bowl and mix to combine. Add the butter and use your hands or a fork to coat the flour mixture with the butter until crumbly in texture. Press 3 1/4 cups of oat mixture into the bottom of the pan. Spread on the layer of date filling. Top with remaining oat mixture and press down slightly. Bake for 30-35 minutes until topping is golden. Cool completely before cutting and serving.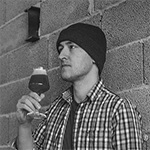 About Joshua Speaks
Can't think of a day that that Josh didn't have a beer or two. Be it a long day of work or of nothing. Sometimes, it is a few packs even. Especially when there are familiars over.
His fridge is packed with beers: Heineken, Corona, Guinness, Budweiser, and all other wierd brands in between. He had to get a secondary 30 cu. fridge off Craigslist for more beer storage.
Sometimes he wonders if a day truly starts only after the first sip of beer for the day. Enough talk about Josh and his passion; that's the reason for this beer blog and related items. Feel free to hit on him. Start with something like: "hey beer head!" You got the idea!