Frankly, not many people give more than a single thought to the range hood we are selecting for our home.
Whether we are building the home of our dreams or renovating an old house, or if we are upgrading our kitchen, we have thousands of other seemingly more important details to concentrate on.
Glass vs Stainless Steel Range Hood: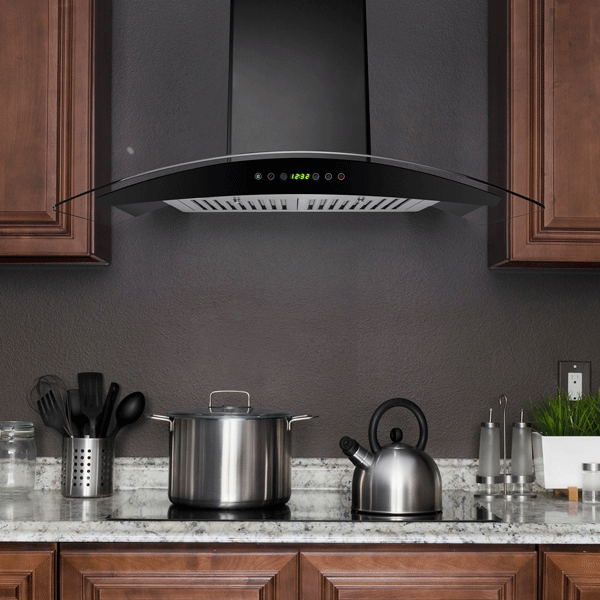 When we do select a range hood for our kitchen, we pay more attention to the fact that if it fits the overall look or theme of the room, rather than if it is the right one for our needs.
There are as many as 6 different types of kitchen range hoods that are available in the market, but only two of them are the most common ones that can be found in the average homes: a glass range hood and a stainless steel range hood.
They each have their advantages and disadvantages, and we are going to talk about these two types of common range hoods here.
Glass Range Hood
Glass range hoods are usually chosen in a minimalistic kitchen because they are sleek and elegant, and doesn't take up a lot of space. More importantly, they are transparent and doesn't block the view.
A more curved glass range hood is the latest trend now, because they are effective as well as pretty, and blends in perfectly with both a modern and a rustic kitchen décor.
Stainless Steel Range Hood
Range hoods made from stainless steel are heavier, bulkier and made for bigger kitchens with lots of space to spare. They are more suitable for kitchens that undergo continuous and heavier cooking for a large family.
This is a reason commercial kitchens and restaurants all have stainless steel range hoods, beside all their other appliances being made of stainless steel, as well.
Before diving to our main part, watch the following video if you'are looking for a guideline on choosing a range hood for your kitchen.
Comparison Between Glass and Stainless Steel Range Hood
Although both a glass and a stainless steel range hood has the same purposes for being in your kitchen, there are some basic differences between them. Here, we are going to discuss some of the basic pros and cons of these two types of range hoods.
Stainless steel range hoods work out better with a modern kitchen look, where everything else is also metal or stainless steel. However, you can also use this range hood in a more traditional or vintage setting, but the steel body will stand out rather than blend in when everything else is wood or natural colored.
Glass range hoods, on the other hand, are sleek, transparent and elegant, and blends in perfectly with both modern and traditional themes. They are more invisible to the naked eye than the stainless steel ones, and they also happen to be lighter, compact and less bulky.
Stainless steel range hoods are larger in size and more suitable for bigger kitchens. They are used both over counter top stoves and over kitchen islands.
They give your kitchen a more upscale, high-tech look and these stainless steel range hoods are actually a great investment that will increase your home's monetary and design value.
Glass range hoods are not bulky; you can use one in a smaller kitchen that you don't want to overcrowd with a massive hood. They are sophisticated and elegant, but not very long-lasting.
If you are planning to selling of your home or moving away, your glass range hood may need a replacement before the new renters/owners move in.
Both stainless steel and glass range hoods will attract a lot of oil, grime and dirt, but the glass ones are more difficult to clean. Over time, glass range hoods will become cloudy and dirty, and you will need special cleaning agents to bring the shine back.
Glass range hoods need to be cleaned after every use, or else, the accumulated dirt and grease hardens and becomes difficult to remove.
Stainless steel range hoods, alternatively, are easier to clean. Wiping the whole thing with a wet piece of cloth every now and then does the job well, but you can also use special cleaning agent every now and then.
Stainless steel is rust-resistant and will last many years. Glass, too, doesn't rust, but you can't really trust them to last very long. There are many reasons for glass to crack, break or shatter.
They aren't really earthquake or shock-proof. If for some reason, your glass range hood breaks down when someone is cooking underneath, something terrible can happen.
There isn't much chance of a stainless steel range hood shattering without any reason.
Stainless steel range hoods do cost much more than glass range hoods, but if you take into account the longevity and maintenance cost, the stainless steel ones are a better investment than the glass ones.
Have a look on the following info-graphic by www.centauriinsurance.com.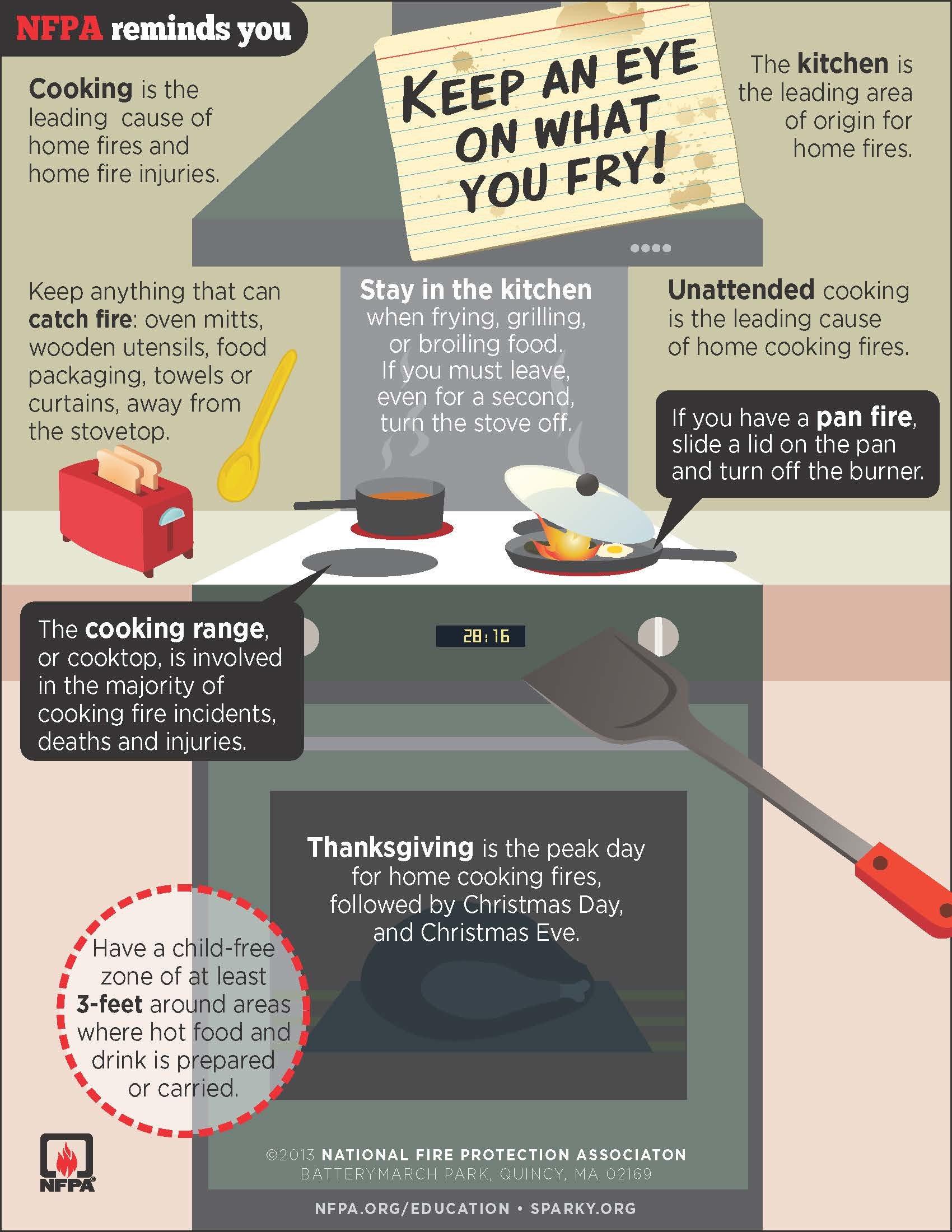 Other Features of a Range Hood
Whether if you are choosing a stainless steel range hood or a glass one, there are some other important features that should be present in the model. If you are a first time buyer, these are the features you need to secure in the model you are selecting:
If your range hood has multiple bright lights, it eliminates the need for using any other lights in the room. Especially if you have LED lights, your electricity bill would be greatly reduced while cooking.
The range hood should be as much in consistent as your cooking range as possible. You need your range to completely cover your stove so that all the odor, heat and smoke is directly drifted out the hood and nothing remains in the room.
The recommended power for range hoods is 100 CFM per linear foot of your range.
Anything below than this power won't be very effective. If you have a large kitchen and like to do plenty of cooking, you are going to need a bigger and powerful range hood that will cover your whole cooking range.
There are two types of range hoods when it comes to ventilation: one type carries the smoke and the heat outside the house through ducts. The other type recirculates the air through filters and removes smell and contamination as much as possible.
Although range hoods with ducts are more effective, they are only possible if your cooking station is adjacent to an exterior wall or if you have already installed ducts while the house was being built.
Some models come with different fan speeds. If you are cooking something spicy or if some heavy cooking is going on, the fan needs to be at its highest speed.
However, this also means higher level of noise. Noise will always be present if you want your fan to be at its highest speed, but at a lower speed, there won't be much disturbances.
A few expensive and premium grade range hoods come with heat sensors that can automatically turn on the vent whenever it senses too much heat around. This can be quite a helpful feature if you have the budget.
Automatic Shut Off Option
This is another feature found in the more advanced models. After a certain amount of time, the range would automatically shut off (completely or for a short break) when there isn't much activity going on in the kitchen or when heat and smoke is completely non-existent while cooking.
You are definitely going to need a range hood in your kitchen, regardless if you are a heavy cook or an occasional one.
Smoke, food particles and odor contaminate the environment of a kitchen and can prove to be a health hazard if you don't have the means to filter everything away from your family members.
Stainless steel range hoods happen to be more reliable and long-lasting than the glass ones, but at the end of the day, it all depends on your budget, design and brand preference.