I hope that you enjoyed the holidays where ever you may have been, with the people most important to you. We had a busy few weeks and I'm just settling back into a routine. Although I have thoroughly enjoyed my daily naps, hockey games and endless hours reading, it looks like Christmas threw up in here! It's time to get things tidied up.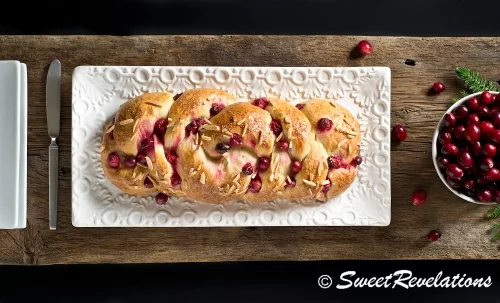 Usually, on week-ends, when I set my mind to an afternoon of cleaning, I start off right away with making some bread dough. I spend a few quiet minutes mixing and kneading, and when the bread is left to rise, I get straight to work. Must be something happening in my subconscious about settling in for a few hours of work, to make the house in order again, with a sweet, yeasty, warm reward at the end. I've been kneading homemade bread for years and the comfort it brings me is unmatched to any other item I bake. There's a swish and roll on the countertop while kneading, sometimes the only sound in the house, as I do my work. Some of my best thinking happens in these moments. I do think of my ancestors, living in a simpler time, doing the same thing for their family. Perhaps my great-grandfather, a cook, baking fresh bread and biscuits for his children! It's more about the process for me, the kneading and then resting, allowing the ingredients to do their magic. A simple task really, that takes a few hours from start to finish, that this whole house gets to enjoy. This weekly, sometimes daily, mixing and kneading ritual for me, centers around spending time in our home, making it a home, and inviting my family to share in this good wholesome food with me. Not to mention the smell, that intoxicating, welcome home smell, that really is like no other.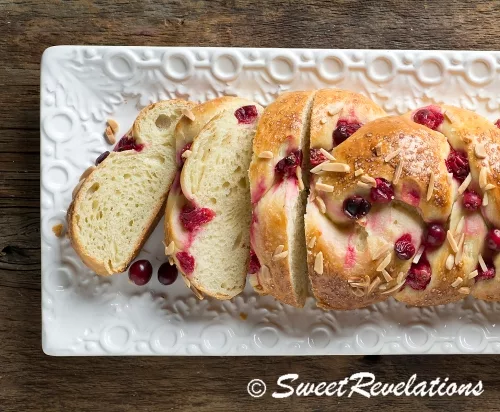 I regularly use fresh or dried fruits in my breads and biscuits. Often adding fresh berries, when I can. For the most part, fresh fruits do very well in breads and biscuits as long as they aren't overripe and super juicy. Fruits actually help the leavening process, by adding some extra sugar for the yeast to feed on. This time, I opted for a pretty Swiss Braided Zopf, a gorgeous recipe from King Arthur Flour, that I've made many times. I didn't actually mix the berries in the dough this go around, but quickly tucked them in all of the nooks and crannies just before the second rise. The recipe uses sour cream and eggs and produces a rich tasting, not too sweet, moist loaf, with a tender crust. Perfect for coffee break. Or breakfast toast. Or French Toast. Or Bread Pudding. You get the idea.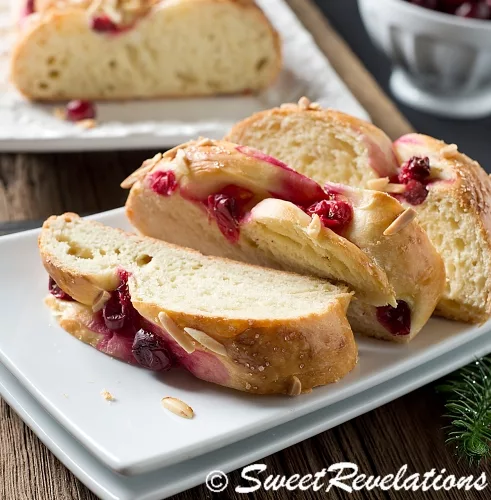 Don't let working with yeast intimidate you. It's really pretty straight forward, and with fast acting yeast, it's almost impossible to mess up. Most bread dough does very well with an 8-10 minute kneading time. It generally doesn't need to be complicated or fussy. Bread dough is usually pretty forgiving, and you can work on some of your errors the next time you bake a loaf. As with all baking, it's a learning process, but so worth it! At the end of the day, you'll end up with a stunning loaf that your family will drool over. You won't be able to butter it fast enough!
I'm curious to know from you, dear friends, what are some of your baking or food traditions? Are you starting new ones, or continuing on with some of the kitchen love you grew up with? This year I will really be more focused on sharing more of my food traditions and stories with you. I've loved writing about my bake shop experiences, but really, the heart of this baker, started a long time ago in my childhood home with some great teachers. It has only increased as I've become a homemaker, in this amazing community with access to outstanding farm to table foods and locally sourced ingredients. I'm going to share with you more about my passion for using simple ingredients, and a no-fuss approach to creating new food traditions while still embracing the old. Lets make homemaking the new food trend for 2016 every body!
Thank you, as always for a wonderful blogging year. I do so appreciate you. Happy New year!
Renee
xo
Cranberry Swiss Zopf Bread
*from King Arthur Flour
Ingredients
3/4 cup full fat sour cream
4 tablespoons unsalted butter, melted
3 1/4 cups all-purpose flour
2 teaspoons instant yeast
1 1/4 teaspoons kosher salt
1 egg and 1 egg white, lightly beaten (reserve remaining yolk for glaze)
1/2 cup fresh or frozen cranberries (thawed)
3 tablespoons slivered almonds
Instructions:
In a large bowl, whisk together the flour, yeast and salt. Set aside.
Warm the sour cream to lukewarm in a microwave, for approximately 15 seconds, stirring once removed. Add the melted butter and stir. Add the flour mixture to the sour cream mixture, then stir in the egg and 1 egg white. Stir until the mixture comes together to form a shaggy mass, then set it aside for 15 minutes.
Knead the dough, by hand, until it's smooth and elastic, for approximately 8-10 minutes (or use a mixer and a dough hook too if you have it). Place dough in a greased bowl, cover the bowl with a tea towel, and set the dough aside to rise for 1 1/2 to 2 hours, until it's doubled in bulk. I usually put mine out of the way, on top of the fridge.
Turn the dough out onto a lightly greased countertop and knead it gently a few times, to expel the excess carbon dioxide. Divide it into three equal pieces, and roll each piece into an 18-inch log. Braid the logs together, pinching them at both ends and tucking the pinched ends under.
Place the braid on a parchment-lined baking sheet, and tuck fresh cranberries in all of the folds and crevices. Cover it again, and allow it to rise for another hour.
Whisk the remaining egg yolk with 1 tbsp. water, and brush the braid with this glaze. Sprinkle with almonds. Bake the bread in a preheated 375°F oven for 30 to 35 minutes, or until it's golden brown and shiny. Remove it from the oven and let it cool on the pan for 10 minutes, then transfer it to a wire rack to cool completely. Zopf is traditionally served at breakfast, toasted or not, and makes an outstanding French toast too!