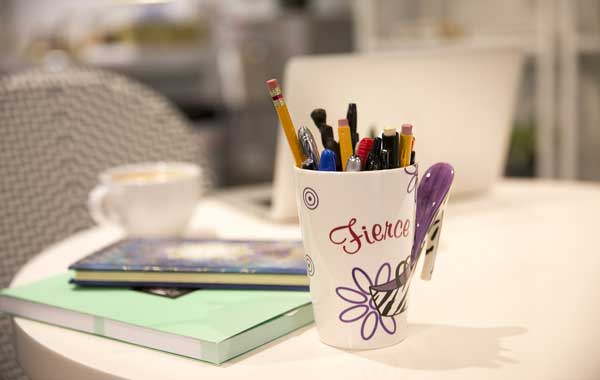 Heat Press For Mugs: All You Need To Know (5 Steps)
If you are in the printing industry and thinking to expand to mug printing or you want to join the mug printing business, this article is for you. One of the most necessary services in the printing business is transferring designs or artworks to caps, t-shirts, and mugs.
Many people who organize events, office parties always give customized mugs as gifts. As such, they will always use your services if you can successfully and expertly complete their projects.
For you to make a name in the mug printing business, you must have a heat press machine for mugs. Not just any type but a high-quality brand that will give you the results you want.
A heat press for a mug is a machine that you can use to print a beautiful design or artwork on a mug. If you want your handwork to be unique and spectacular, you must get a heat press for mugs.
With this heat press machine, you can produce mugs that have vivid and full-color designs. Also, the machine is very simple to use, so you don't need any special skill or training to operate it.
The first thing you must know is that not every mug you see is suitable for heat press design printing. If you want to achieve the best results, you must use mugs that has a ceramic coating.
There are many types of heat press for mugs. There is horizontal and vertical heat press for mugs. Hearing it may not sound important, but you need to know the difference. If you want the image to be on the high side, you must not use a vertical model machine.
If you use this type of heat press, the design will just cover the mug to the height of the machine only. However, if you use a horizontal machine, you can place the artwork in any position in the machine.
Apart from the types of shapes, you can also find a digital heat press for mugs. We are concentrating on this type of heat press because it works very fast and efficient.
With this type of machine, you can easily follow a digital system to transfer your images and also decorate the mugs as you wish. Also, with the digital heat press for mugs, you can put many images and artwork on any mug size or material.
Also, if you are making use of a digital heat press for mugs, there will be a knob which will help you to adjust the size of the mug. There is also a replacement heater, accurate heating, time readings, maximum capacity, and digital temperature and also rapid heating.
On the question of where to find a heat press for mugs, you can search online for many sites or addresses where you. Therefore, when you want to pick a brand of heat press for mugs, make sure that you take your time to select the best one that will suit your needs.
Many of the available brands differ when it comes to their capabilities and features. Some have excellent features that will serve all your heat press requirement. Also, there are low-cost and high-cost brands depending on your budget.
If you have made a choice of heat press for mugs but using it is confusing, follow our instructions and you will find out that there nothing complicated about it.
One thing though, if you want to start a thriving mug printing business, we recommend you go digital. Yes! Get a heat press that you can operate digitally because these machines will help you deliver more than clients' expectations.
Also, to achieve full-color imprints that are both beautiful and durable, get a digital model heat press for mugs.
Don't forget that there will be a heater element which you can easily replace and bear in mind that no matter the material of your mug; ceramic, coated porcelain, polymer, you can print anything you want with seconds.
Therefore, if you are using a digital heat press, follow the following steps:
Step 1. Create the artwork/design
This action is the first thing you must do before printing. You can use programs like Paint, Photoshop, Illustrator, etc. to create the image or artwork you want to print on the mugs.
Step 2. Printing your designs
After creating the design, you will print it out on a sublimation paper. But make sure that the sublimation ink you are using will be of high quality. Don't forget that the mug will not have any dust particles to ensure a fine result without unprimed spots.
Step 3. Prepare the design
Before you start the transfer process, you must trim the sublimation paper which contains the design. This action is critical to the final result you will achieve. If you want the paper to fit the zone where your design will appear, you must trim it to fit. Don't forget to straighten any wrinkled part of the paper so that the dye will not leave streaks on the mug.
Step 4. Heat press
This step is the pressing proper with your mug heat press machine. Use a range of hard or soft margin products so that your efforts will be successful.
Step 5. Peeling
After your finish, the printing, place the mug in water and gradually remove the sheet. Don't forget that if you allow your mug to cool under the natural air, the sublimation process will continue and your work will turn out messy. When you notice that the mugs are cold, use a clean towel and dry off the water.
Finally, mug printing is getting very popular and lucrative because customized mugs are one of the items that people now use for promotions, souvenirs, gift items, etc. If you are considering starting the business, jump in with your two feet.
Remember that the best way to achieve good results is by using a heat press machine which will transfer fine images and designs easily on the mug. We recommend the digital model so that you will achieve full-color and beautiful transfer.
Don't forget everything you need to know about heat press for mugs as we have explained in this article. Good luck!