With the boom in craft beers and the "do it yourself" many of us are the ones who set out to make our own beers at home. In this blog post we want to clear some doubts about what equipment you should buy to start enjoying this exciting world of home brewing. These are just some recommendations from us. Surely there are many more options but these are the ones that seem most appropriate to us.
Beginner (wort kit):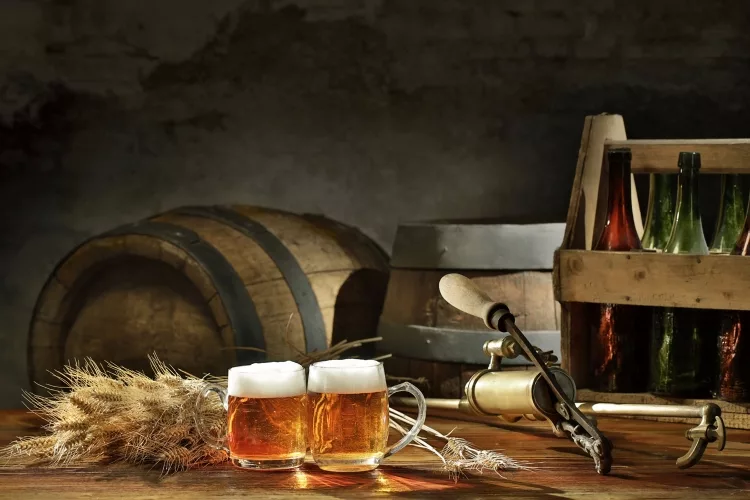 For those who start the ideal, from our point of view, it is to start with a kit to make beer from prepared must. It is a good idea since the initial investment is not so high and you are taking away the fear of making beer and knowing a little better what are the steps of the preparation, although obviously you skip the most important that is maceration.
These kits can be found in Amazon, here you have several where to choose and compare prices. Kit Includes: Block Party Amber Ale recipe kit, 6.5 gallon fermentor w/ spigot, lid & Bubbler airlock, Bottling Bucket w/Spigot assembly, bottle filler, 5 Gallon Stainless Brew Kettle, 21" Stainless Spoon, 5 ft. Siphon Tubing, Cleaner/Sanitizer – Fermenter's Favorites Oxygen Wash, Bottle Brush, Royal Crown Bottle Capper & Caps (60ct.) Yields 5 gallons of finished beer, filling 50 twelve ounce bottles.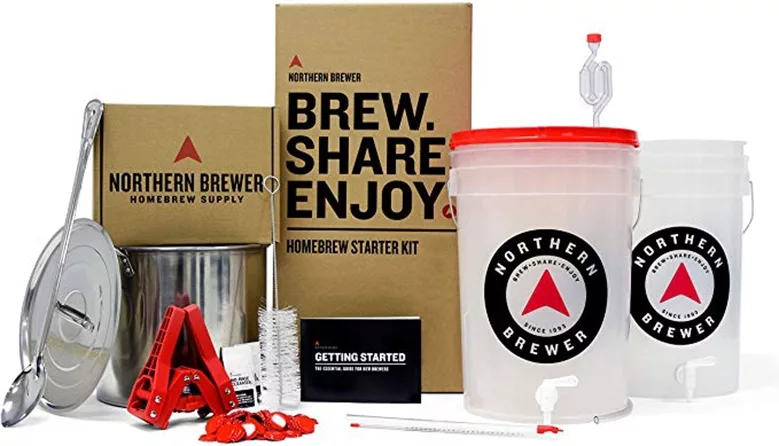 Beer Brewing Recipe Kit For Making 5 Gallons Of Homemade Beer
In addition to this kit you will only need a pot of about 9 liters where you can heat the must with a little water.
The result is usually good although if you are demanding with your elaborations you will soon realize that you need to go to the "whole grain" and elaborate the entire process. This step we advise you as long as you have clear all the concepts of the elaboration. You can read books, consult blogs and forums on the subject and if you have the opportunity, attend a course on elaboration.
Advanced (all grain):
Once we decide that we want to do the whole process we have to take into account what material we need and look a little to the future so as not to make unnecessary purchases of equipment that in a short time may remain small or that to start with are fine but then you are thinking in perfecting the process. Therefore, the first thing we should know is what quantities of beer we want to make. 20, 30, 50, 100 liters … Given this we must buy the macerator and the cooking pot adjusted to these measures and if we are going to make more than 25 liters we will have to buy new fermenters.
But let's start from the beginning: When we give way to all grain, we will need a mill to grind the malt , unless we have a friend who already has it and can lend it to us. There are also online stores that sell the already ground grain but we recommend grinding just before brewing. Also surely to reduce costs you will start buying bags of 25 kg of malt so sooner or later you will need the mill. Mill cost: from 129$ approx.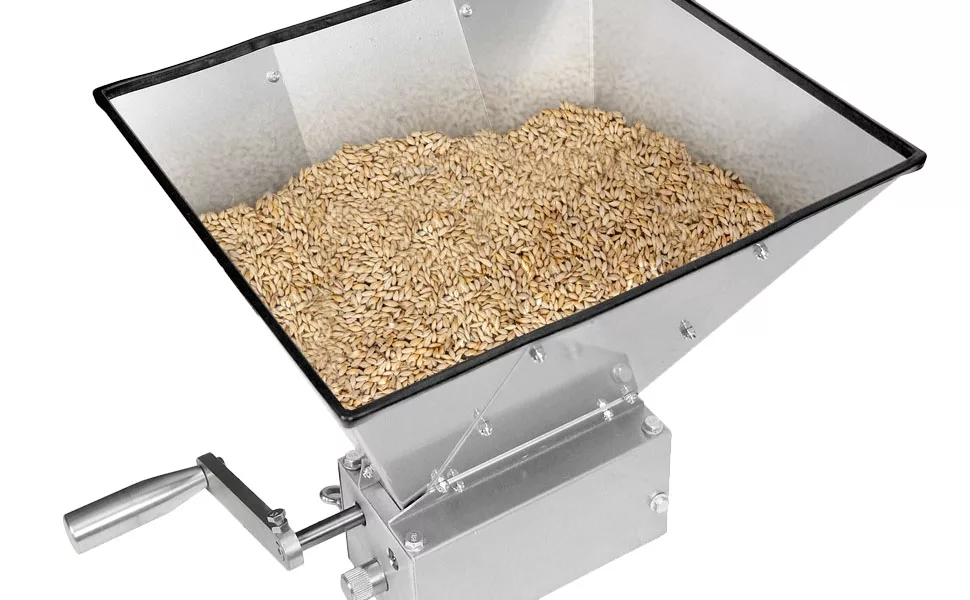 Kegco KM11GM-3R Grain Mill with 11 lb. Hopper and 3 Rollers
The macerator: There are the classic water heaters with filter and tap incorporated but in our opinion it is not a good option since it is sometimes difficult to control the temperature. Our recommendation is to make an electric pot with thermostat and tap. Germans also have some that they use to make their mulled wine for family and friends gatherings. You can find this type of electric pots both in beer equipment stores and in catering equipment suppliers. It is a more expensive option than the cooler but it will certainly avoid many dislikes and will be much more comfortable since you can make temperature steps in the maceration.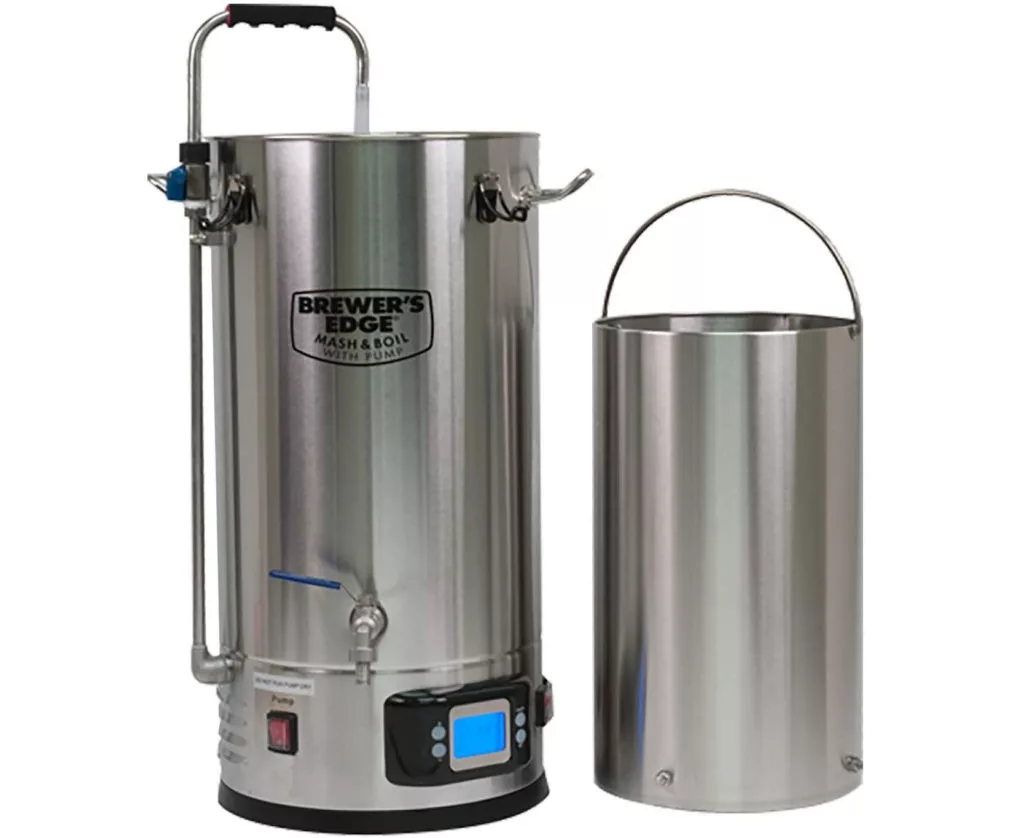 Brewer's Edge Mash and Boil with Pump | All Grain Home Brewing System 7.5 Gallon
The other option is a pot with a gas burner or the typical 50- liter barrel drilled from the top and with a tap. For those of you who are very handy and have time there are many tutorials out there on how to set up a good nanobrewery with beer barrels.
Bag for the grain / double bottom grid : There we will put the grain during the maceration. These are food plastic bags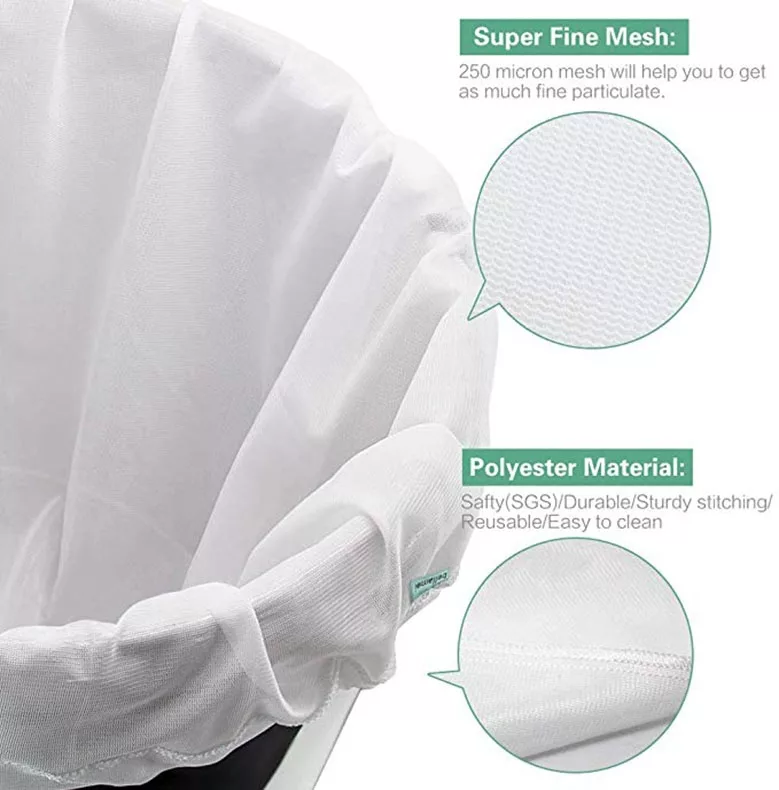 Bellamei Brew Bags Reusable 2 Pack 250 Micron Fine Mesh Bag
In the form of a very resistant grid and that allow you to put up to 10 kg of malt although we do not advise you to put more than 8 kg so that it does not get caked. Another option is to make a stainless steel grid (obviously more expensive) to place at the bottom of the pot and act as a filter. By the way do not forget to
put a rack that lifts about 5 cm so that the rack bag does not touch the bottom of the pot and burn.
Cooking pot: Here you have two options. Use the same electric pot or buy a pot (always made of stainless steel) and use a gas burner. To use the electric pot you must bypass the thermostat so that when it reaches 100ºC it does not stop. These pots give many problems for cooking and do not maintain a continuous boil if the thermostat is not "trick". So if you don't have much idea of ​​electronics you can load it. There are also tutorials to manipulate the thermostat. It is a good option if you do not have much space at home and little money to buy another pot. Of course, prepare the portfolio for electricity consumption.
Our recommendation is that you buy a stainless steel pot. with tap. You can find them in beer stores (a bit expensive) and very cheap on eBay for example. Of course, without tap; although with a drill and a little bit of skill you will have no problem to incorporate it.
CONCORD Stainless Steel Home Brew Kettle Stock Pot (Weldless Fittings) (30 QT/ 7.5 Gal)
The cooler: There are several types of gadgets to cool the must from 100ºC to 20ºC to be able to inoculate the yeast. As you know it is very important to do it as quickly as possible to avoid contamination. On the one hand we have the stainless steel or copper coil tubes that are submerged in the must and through which we pass the cold tap water. There are also the systems against the current, that is, one tube inside another. The wort passes through the inside in one direction and the cold tap water passes through the outside tube in the other direction. Some use it micro breweries And finally and the one that is our recommendation, plate coolers. They are the most efficient. Used in micro and macro breweries. There are different sizes and prices, obviously the larger the more efficient when cooling and of course more expensive.
Others:
The refractometer: For us it has certainly been a discovery. We were tired of having to cool the must to be able to measure the density during maceration and washing. With this gadget it is easier to cool a small sample and see what density we have. Very useful.The refractometer is fine as long as you take the samples before fermenting. Once fermentation has started, all measurements should be made with the densiometer. There are tables to convert the measurements of a refractometer once the fermentation has started. However, we recommend using only the densiometer to know the final density after fermentation.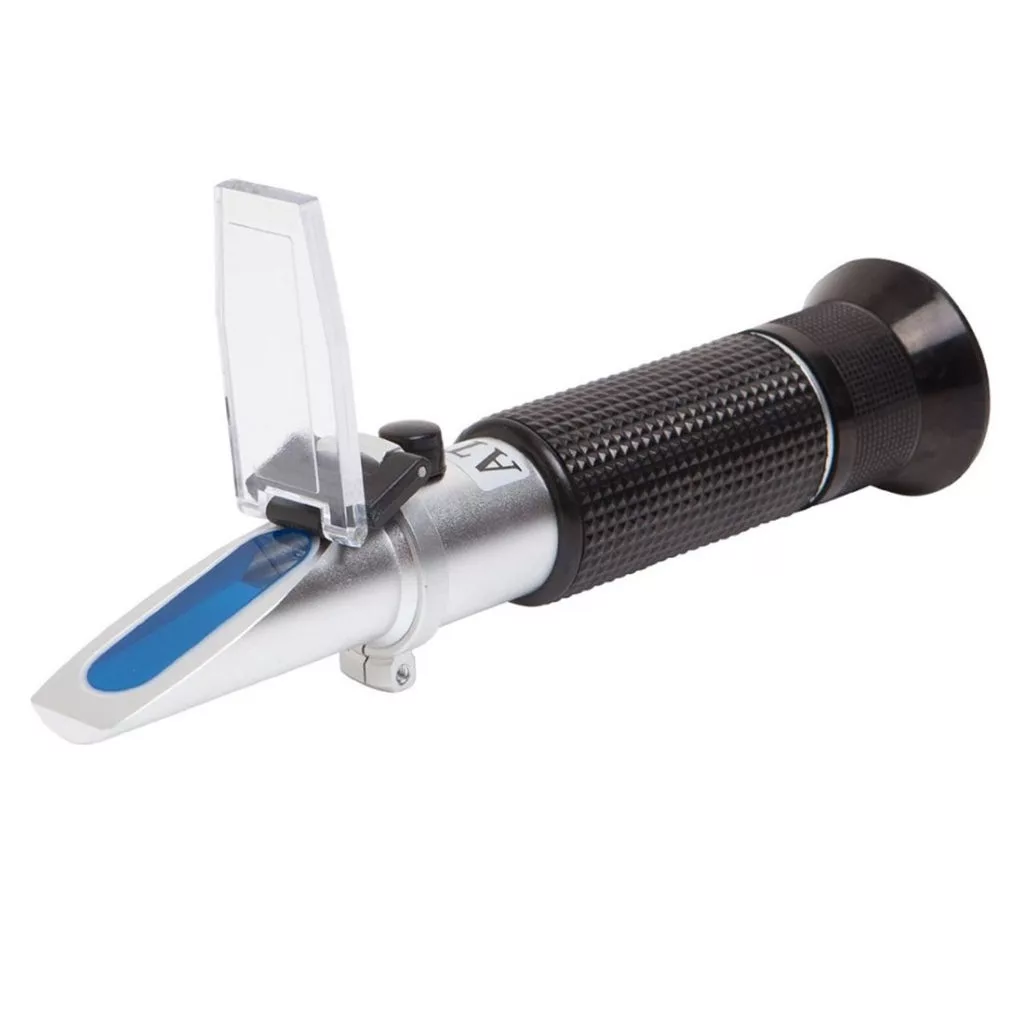 Brix Refractometer with ATC, Brix 0-32, Hydrometer in Wine Making, Homebrew Kit
You will also need a pair of silicone tubes, iodine to perform the starch conversion tests, some filter to place in the cooking pot and prevent hops from passing to the cooler. Hops filter bags …
There will be processes that you may want to automate or that you simply want to do more comfortably. A device that will facilitate some tasks such as recirculation and transfer is a liquid pump. You must pay attention that the pump withstands temperatures above 100ºC. Some commonly used are the Novax (N14 or N20) to which you have to change the rubber gasket (viton gasket) for one that supports high temperatures. In this case, these pumps are very powerful and you may need a power regulator for your home equipment. Another option is that of 12v pumps. Of course, if your filtering system is not very good, it may be that the pump is clogged and you have to disassemble it to clean it. But we assure you that it is not a big inconvenience.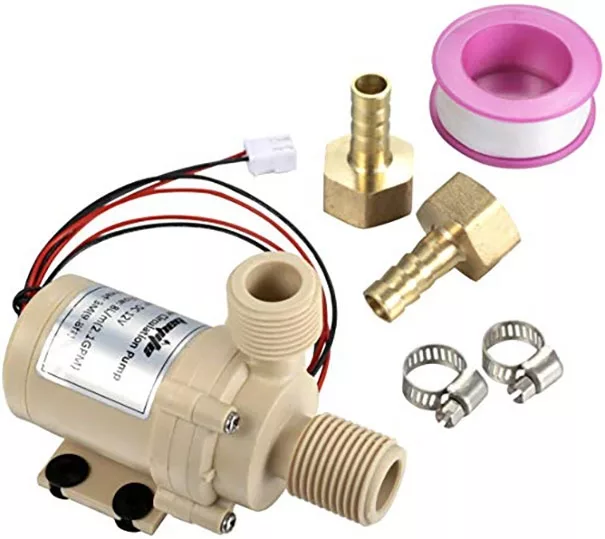 Bayite BYT-7A006 DC 12V Solar Hot Water Heater Circulation Pump
When you take a while you will see the need to control the fermentation temperature. It is very important that you control this process as it has an important impact on beer. In hot places a refrigerator will be essential to which you can add an electric thermostat that is very easy to install. There is also the possibility of wine cellars or refrigerated wine cabinets. They have a thermostat already included. Before buying it, verify that the thermostat reaches 19-20 and goes down to at least 5 degrees Celsius. Both refrigerators and wineries can be found very cheap used.
There is another option to make beer for those who do not mind paying a little more. It's about the Braumeister. It is a specific machine to make beer automatically. The maceration and cooking is carried out in the same container. There are different options of 20, 50 and 200 liters. In this case we do not recommend it because of its high cost since it has some limitations in terms of malt yield. However, if you have money to pay for it and little place to make beer is a good option. Its price is from 1330$.
With this article we hope we have cleared some doubts when it comes to start brewing at home. We are sure that there are many more options and configurations and of higher or lower prices.