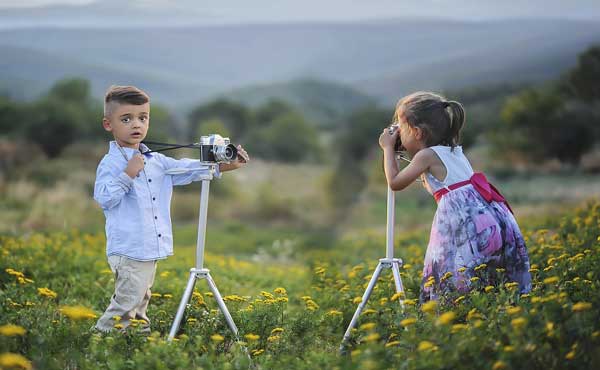 Free And Low Cost Things To Do With Your Kids This Summer
Summer is almost here! As a mother of a 10-year-old boy, my mind begins racing about how to keep him engaged this summer so that he doesn't become lazy with mind-numbing video games and TV. I have to be honest, it was much easier for me to keep him engaged in activities when he was younger, I suppose because everything is so new and exciting for young kids. But now that he is older, he prefers for me to just leave him alone with his X-Box, Tablet, and TV.Not gonna happen!
Naturally, lessons of various kinds, camps, and travel are good options, but they cost lots of money. Most of us have to pick and choose these types of activities, and then there is still lots of summers "down" time left. So it is those "down" time days that most of us parents, grandparents, and caregivers need to come up with entertaining activities that are actually good for our kids, but also that they will enjoy.
Now, don't get me wrong, I firmly believe that "down" time where kids use their imaginations to come up with things to do on their own is absolutely necessary for the development of a child, but let's face it, some days they need a little extra push.
Here is a list of possible activities I came up with for my 10-year-old this summer. Most of these activities can be modified for just about any age. They are engaging and fun for the kids as well as adults. I hope you can find low-cost summer fun with your children with some of these ideas as well!
1. Join a summer reading program at your local library. Make weekly reading goals and visits to the library, and win prizes for your efforts.
2. Look for free days at area museums or zoos. These are usually offered in the summertime at least once a month and sometimes once a week.
3. Go to free outdoor concerts.
4. Go on a scavenger hunt. Make a fun list of things to find around town. Make a day of it.
5. Go on nature hikes and bicycle rides. Make a list and identify things you find in nature, like different types of trees, flowers, or insects.
6. Teach your kids how to cook age-appropriate meals.
7. For older kids, give them a weekly grocery budget, and let them help you make the grocery list, shop, and keep within the budget.
8. Attend building workshops at local hardware stores like Home Depot.
9. Learn how to play frisbee golf.
10. Play tennis at local community courts.
11. Fly a kite on a windy day.
12. Create an obstacle course in your backyard.
13. Have a beach or lake day. If you do not live close to a beach, then surely there is a public lake nearby. Take fishing rods, or rent a canoe or paddle boat.
14. Have a board game day. Invite friends.
15. Have an "Alphabet tour" day. Find places in town beginning with each letter of the alphabet. Take photos with each location.
16. Place various kinds of bird feeders in your yard. Identify and journal each day what type of birds you see.
17. Bake cookies or brownies, and take them to your local fire department.
18. Tour all local historic sites.
19. Have a lemonade stand, and donate 1/2 of your proceeds to a local charity.
20. Make and take lunch to someone at work.
21. Make a care package for a soldier and send it.
22. Clean out closets and rooms, and donate gently used items to charity.
23. Find volunteer opportunities with local churches.
24. Wash your elderly neighbors' cars.
25. Visit a retirement home, and visit with or read stories to residents.
26. Make a list of all local parks. Make it a point to have a picnic lunch at each one this summer.
27. Have a pick-up trash day, maybe at a local park or area where you have noticed trash.
28. Visit a Farmer's Market.
29. Pick berries at a local farm.
30. Visit all local swimming pools.
31. Volunteer to walk dogs at a local animal adoption organization.
32. Go bowling. Most bowling alleys have kid-free times.
33. Go roller skating.
34. Have a backyard campfire, and roast hot dogs and make smores.
35. Enroll your child in a Vacation Bible School. If he or she is too old, then have them volunteer to help.
36. Check out local summer festivals.
37. Visit a Bass Pro Shop. They have great summer activities for kids!
38. Go to local theatre productions.
39. Organize family photos and create a family scrapbook for the year.
40. Orchestrate a neighborhood bike parade. Kids decorate their bikes, then video the parade.
41. Work on learning a new skill, like keyboarding, a musical instrument, or a foreign language.
42. Make your own real fruit popsicles to have as a healthy frozen treat.