The kitchen is one of the most important parts of every house because it is a place where we prepare all the delicacies we eat.
On most kitchen cabinets, you can see every kind of utensil that you can identify, but sometimes, we overlook the basic ones that must be present to help us cook and pack our foods easily.
If you look around, you may think you have it all but there are five must items in the kitchen that are necessary, useful and compulsory if you want to achieve a complete kitchen.
These five items will help you to live healthily; they are all very easy to clean and store in small spaces so that your kitchen will still look spacious and comfortable.
Also, if you are operating on a low budget, you can achieve everything you need with these items because they are affordable yet efficient.
5 Must Items That You Should Have In The Kitchen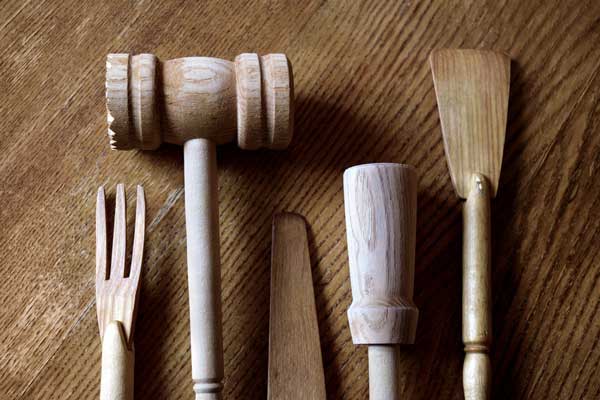 The items are as follows:
1. Sharp knives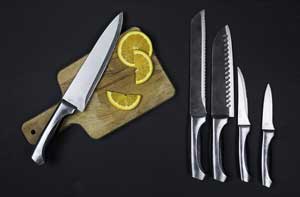 Kitchen Knife
I know you may think that this item is very obvious, but many people don't understand the importance of having sharp knives handy in the kitchen. Have you tried cutting a sweet potato with a blunt knife?
I think this is one of the hardest parts of cooking; preparing the vegetables. If you want to avoid cutting your skin when slicing your vegetables, make sure that your kitchen knives are sharp.
There are different types of knives which must be in your kitchen to aid your cooking experience. You must have a chopping knife, paring knife, bread knife, chef's knife, and a carving knife. If you want, you can get an affordable set at your local store, or you can pick them separately.
Whichever one you prefer, make sure you either sharpen them at home or professionally about three times every year. The number of times should depend on how often you use them but remember, a sharp knife is safer and easier in the kitchen. You can prepare large quantities of meals for your party, family reunion and even organize a picnic easily.
2. Blender
If you don't have a blender in your kitchen yet, there are many important dishes you are probably missing. There are many delicious things you can prepare with your blenders like soups, smoothies, sauces, salsas and many other things.
One good thing about this kitchen appliance is that you can pick one at a low budget or you can go for the high-cost brand. For an affordable price, you can get a hand blender, but if you want to spend a little, you can go for the pricey ones that have more than one attachment.
One good thing about a hand blender is that it can be very affordable, portable and simple to clean after use. However, if you want a blender that can perform many functions, add the extra dollars and buy a bigger one.
3. Stand Mixer
Do you like to bake those yummy and nutritious delicacies for yourself or the family? Then you must make sure that there is a mixer in your kitchen. A mixer will help to make your cooking and baking very fast and also easier.
Let's say you want to host a party for the family or even kids; a mixer will make cooking very enjoyable instead of a tedious experience.
There are many things you can prepare in the kitchen if you buy a stand mixer:
Mashed potatoes; use the mixer and whip your mashed potatoes into a smooth cream
Whipped cream; if you want to create that fluffy and sweet cream, use your stand mixer.
Shredding your chicken with a stand mixer is the fastest way of preparing your chicken breasts while cooking
Ice cream; use your mixer and prepare the fruits for that delicious ice cream you want to serve.
Marshmallows; try making it yourself instead of buying from others.
There are many things you can prepare in the kitchen if you have the stand mixer handy whenever you need it. Just remember, there are always affordable brands in the market if you are operating on a low budget.
4. Snack Bags
After preparing your snacks, you should have somewhere to store them in different quantities.
Apart from packing and storing your snacks easily, snack bags also help you to watch your consumption of those yummy but fatty snacks.
You can also pack snacks in those little plastic bags that will fit into your desk drawer, laptop bag, purse, glove compartment to make it accessible when you need it. With these little bags, you can save your lunch time for other important things instead of visiting the eateries.
5. Water Bottles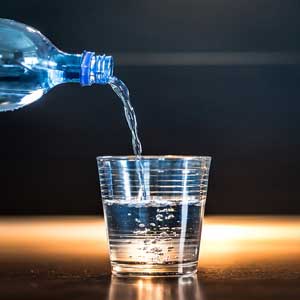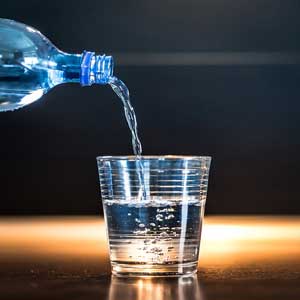 Water Bottle
Drinking enough water every day is one of the simplest methods of watching your weight, boosting your metabolism and extending your lifespan.
It is okay to drink with a glass but if you want to take adequate water every day, make sure you have your bottled water in the kitchen.
Also, water bottles are transport-friendly, durable and larger than glass cups. Just fill your water bottle and carry it comfortably around the house without spills.
If you are driving a far distance, you can throw some bottles inside the car and enjoy your ride without stopping for water anywhere.
Don't let your worry about cleaning the water bottles discourage you from having them in the kitchen because most of the available brands are dishwasher safe. With your water bottles, you can complete a weight loss program easily especially the one you need to increase your daily intake of water.
Many other things must be present in a kitchen to make cooking very simple, fast and easy. However, the equipment as mentioned above is often ignored. If you want to enjoy every minute you spend in the kitchen, make sure you have each of these items to complete your experience.
If your budget can not reach the larger brands, there are always affordable ones you can buy and still enjoy all the benefits these items can offer in the kitchen.